THURSDAY 1st FEBRUARY 2007
SHOW & SALE OF SWALEDALE PRIME HOGGS
Class for pens of 10, sponsored by
The Swaledale Sheep Breeders Association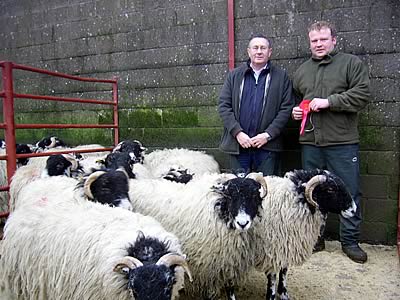 The prize pen of Swaledale prime hoggs shown by Messrs Bindloss Shap Abbey.
Shown with the judge John Mitchell buyer for Dunbia.
The sheep weighed 45 kilos and sold at £50 to the judge.