WE WANT YOUR PRIME CATTLE – PLEASE SUPPORT THE LIVE RING
Each week we are short of buyers' requirements for all types of prime steers and heifers; we have active buyers for all types of prime cattle, especially for retail butchers and the wholesale trade.

Our team of auctioneers and field staff will be delighted to undertake on-farm visits to discuss how we can assist finishers in marketing their prime cattle to maximum advantage.

In a genuine endeavour to encourage your support of the live ring - and for a three month trial period - we are offering to sell your prime cattle at a fixed commission of £20.00 per head.
LONGTOWN - Please contact: Libby 07818 435728 or Ryan 07733 362389 or Sam 07584 207323
DUMFRIES - Please contact: Harry 07713 569593 or Kate 07741 313029 or Ben 07741 311521
Welcome
Welcome to the website of Cumberland & Dumfriesshire Farmers' Mart plc (C&D). We very much hope that you will visit our website on a regular basis and that you will find it informative; should you have any comments whatsoever about our website's content, please do not hesitate to contact us.
C&D has been involved in livestock auctioneering and marketing since 1926 and Longtown Mart has grown over time to become Europe's largest centre for the sale of sheep. Dumfries Mart was acquired under lease by C&D in 2000.
As a company, C&D's aim is to provide our farming customerss with a leading livestock auctioneering and marketing service; consignors of livestock and buyers come from across the UK to our weekly, fortnightly and special sales. We always seek to "put our farmers first" in everything which we do.
Complementing our mart operations, C&D runs a professional land and property division, providing personal and comprehensive advice and support to our clients; our services include sales and lettings of agricultural and residential properties, valuations, estate management and compensation, planning and grants work (and much more).
---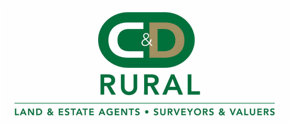 C & D RURAL Longtown, Carlisle, Cumbria
Rural Chartered Surveyor – North Cumbria Based
C & D Rural are an agricultural practice providing a full range of services across Cumbria, Northumberland and the South of Scotland which include the sale, valuation & letting of agricultural & residential properties, agricultural landlord & tenant work, rural planning & development advice, environmental & rural development grant work, advice on the new Basic Payment Scheme & entitlement trading and compensation claims on land & property.
An opportunity has arisen for an ambitious Rural Chartered Surveyor to assist in all aspects of work in agricultural matters, rural diversification, land & estate agency and a wide range of professional work.
The successful candidate can expect career progression if they can demonstrate a strong set of skills and are able to contribute towards the delivery of profitable business growth. The successful candidate will need to be a great communicator, a committed team player, prepared to 'go that extra mile' for clients and possess excellent IT skills. The ability to handle heavy workloads, to work to tight deadlines and to act on own initiative is also required. There will be a requirement to take over an existing workload (including a number of retained clients) and to develop new business.
There will be a comprehensive remuneration package available commensurate with the experience and skills of the successful applicant.
For further information or for a confidential discussion please contact Robin Steel on 07867787189 or email robin@cdrural.co.uk with your CV and letter of application.

---